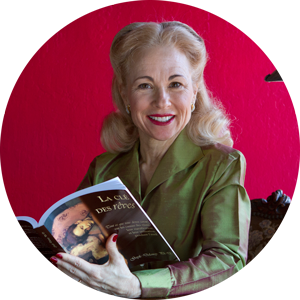 Pioneer in the field of Modern Dream Interpretation and Incubation
Co-Director with Loma K. Flowers of the Delaney & Flowers Dream Center Training Amateurs and Professionals in the Application of Dreams for Problem Solving and Creativity
Co-Founder and Founding President of the International Association for the Study of Dreams, IASD.org
Author of The Dream Interview Method of Interpretation which Liberates the Field from Millennia of Superstition and from Old Psychiatrist's Tales and Theories
Author, Lecturer, & On-Line Trainer in the Practical Applications of Dream Study
With 38 years of Practice Devoted Solely to Dreamwork, Dr.Delaney May Have Heard and Worked with More Dreams and Dreamers than Anyone on the Planet
Education and Training
B.A., (Summa Cum Laude), 1972 Princeton University, Princeton, New Jersey
M.A., Psychology (4.0 GPA), 1975 California State University at Sonoma, Rohnert Park, CA
Ph.D., Clinical Psychology, 1977 Union Graduate School, Cincinnati, Ohio
C.G. Jung Institute of Analytical Psychology, Zurich, 1972-1973
Russian Studies, Institute des Etudes Politiques, Paris, France, 1969
("Grande Ecole," formerly "L'Ecole des Sciences Politiques")
EDITORIAL BOARD
1994-1996 Comitato Scientifico de L'Ermite (Journal of the Institute of Psychoanalytic Psychology) Rome, Italy
HONORS
1992 Distinguished Alumna Award - Sonoma State University
2012 Lifetime Achievement Award - The International Association for the Study of Dreams
TEACHING POSITIONS
2003- 2007 Barnes & Noble University Online courses on Dreaming
1980 -1995 Assistant Professor of Psychology California Institute of Integral Studies (Graduate School) - San Francisco, CA
1987 Visiting Associate Professor Psychology Institute of Transpersonal Psychology - Menlo Park, CA
1981 - present Director Delaney & Flowers Professional Dream and Consultation Center San Francisco, CA
SLEEP MANAGEMENT, LLC
2001-2002 Principle with Jan Edelstein, Esq.; Lectures and Corporate Training Programs aimed at raising productivity and reducing errors, illness, and accidents through efficient sleep habits and screening of hidden sleep disorders.
TRAINING
1992 Training for Primary Certificate - Institute for Rational-Emotive Therapy
1985 San Francisco Psychoanalytic Institute Seminar, "The Psychoanalytic Approach to the Study of Dreams"
1975-197 Family Therapy Institute of California Introductory and intermediate courses
1974 San Francisco Veterans Administration Medical Center Clinical Psychology Internship (1200 hours)
1971-1973 New York, Zurich, Personal Jungian psychoanalysis (100 hours)
Gayle Delaney, PhD invites you to learn more about how to put your dreams to work in your career, creative challenges, love life, and relationships. Her goal is to teach you the Dream Interview Method of interpretation that is free of old-wives' tales and old psychiatrists' tales. Here the focus is on eliciting the dreamers' unique metaphors and enabling them to use the expanded, and often new perspectives to make more informed choices and to find more elegant solutions.
It was dream incubation, or the targeting of dreams to solve specific problems that first attracted Dr. Delaney to study dreaming in 1970. While still in college at Princeton, she began to develop the Dream Interview method of interpretation because she was skeptical of the accepted methods based on the conceptions and traditional formulations of Freud and Jung. She has dedicated her career, her hundreds of media appearances (Oprah, 360* Anderson, NBC Nightly News, Today Show, GMA and radio) to freeing dreamers from pre-fabricated interpretations so that they can make immediate, practical, and sensible use of the insights our dreaming minds work out every night.


The view of San Francisco from the place where the author's Sleeping Genius nightly works.
Dr. Gayle Delaney is the Founding President of the International Association for the Study of Dreams, an interdisciplinary, international organization dedicated to bringing recent developments in the field to the attention of a broader professional and general audience. IASD encourages academic research and publication in a subject too often abandoned to the superstitious. In her extensive multi-lingual work as a radio talk-show host and TV and radio spokesperson in the U.S., Canada, Italy, France, and Germany, she emphasizes the importance of public education in the practical application of problem solving in sleep and in the importance of getting a good night's sleep to improve efficiency, reduce errors and accidents, and to significantly improve the quality of life.
Dr. Delaney is a lecturer on Sleep and Dreams, author, and columnist. She has a unique private practice specializing in teaching others how to understand the practical metaphors in dreams using her Dream Interview method of interpretation which replaces old wives' tales as well as old psychiatrist's interpretive pronouncements with a series of questions that allow the dreamer to discover his or her own private meanings. Dr. Delaney's first book, Living Your Dreams, originally published in 1980, established her as the first modern pioneer in the use of targeting dreams for specific problem solving with her method of Dream Incubation. She teaches individuals and groups how to resolve relationship, family, professional, and creative problems by using the dreaming mind to sharpen their waking faculties of assessment, insight, and common sense. Her books have been used at the Stanford University School of Business and in management training programs around the world. She and Loma K. Flowers, M.D., are the directors of the Delaney and Flowers Dream Center in San Francisco.
Since 2000, Dr. Delaney has been teaching and coaching singles in the tricky art of dating and managing early stages of relationships. Her work with dreams has helped her articulate for her clients the repetitive patterns singles often fall into unawares. She brings to this new field of study an uncommon level of rigor, insight, and humor.